Upstream Oil & Gas Company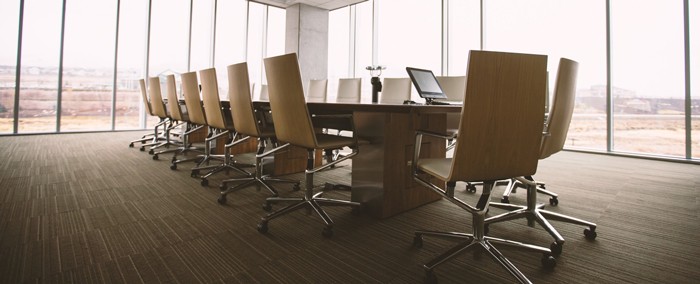 The Company
The client is an upstream oil and gas company developing energy resources in the US, Canada, North Sea, and elsewhere. In recent years, they experienced ownership change, asset divestiture, re-organization of every department, and these things led to reduction, turnover, and reassignment of personnel. All of this came at a time of low oil prices, which strained the budget available to conduct the needed re-tooling.
The Problem
As a result of the above organizational upheaval, each department reexamined itself to ensure that it was designed for the future instead of the past, including:
Reconsider the tasks performed to ensure they support the new company design
Ensure that all tasks are properly assigned by team based upon new team focus
Identify personnel requiring training to perform newly assigned tasks
The client's newly streamlined crude and natural gas marketing team was one such department tasked with this kind of self-assessment.  The departmental leadership team knew this would be difficult to conduct alone and expected difficulty breaking with the past.  They also recognized that their ETRM system expertise had been depleted and that they would struggle greatly to self-train personnel on new system-based tasks.  And they were recently co-located for the first time and just didn't know how to work together yet. They needed help.
What they needed was a cost-effective resource who could:
Facilitate a cross-functional leadership team through a difficult and complicated self-assessment
Provide discernment and industry-wide best practices to lend credibility to any new designs being implemented
Offer both deep and broad expertise on their ETRM system
Mentor the support department on troubleshooting system issues
Train business and support personnel on ETRM system functionality to use it more effectively and efficiently
The Solution
Momentum3 sent Clifford Cravello and the "fit" was excellent.  He provided the client with decades of experience in facilitation, business analysis, system configuration, training, process design and change management in and out of the ETRM industry.  All of this was critical to client's success.  Clifford was able to quickly understand their present business and future direction, identify areas ripe for improvement, and guide them through use of their ETRM system (scaling up or down their usage).  Additionally, due to client's budget constraints, they preferred someone willing and available for part-time commitment, both onsite and remotely – which fit Momentum3 like a glove.
The M3 Advantage
Momentum3 delivered the solution that the client needed:
Cross-functional leadership team facilitation
Expert advice on best practices
Deep and broad ETRM system expertise
Mentoring and troubleshooting
Training users on new functionality assignments
Momentum3 delivered additional benefits that they didn't expect:
Directed many working sessions to demonstrate how customer can use their ETRM system more effectively, delivering concise education and expert recommendations
Performed as liaison between business users and support personnel, educating both sides on how they can work together
Educated support staff on ETRM business
New hire training, manager overview training, specific functional training
Leveraged long-term relationships with other organizations and industry personnel to deliver rapid answers to complex problems