TRAFFIC CONSULTING
If you build it, they will (hopefully) come.
LET'S BUILD A FUNNEL
Anyone can build a website. Getting people there is another question. And of those that do visit, getting them to return on their own free will is yet another epic challenge. Here's how we do it.


EMAIL LEAD CAPTURE
#1 Traffic Source
Capturing an email from a visitor is huge. This means they trust you, and you have a direct line to your potential customer. We'll show you how to set up a direct mail program so that you can invite your visitors back anytime you have something new.
SOCIAL MEDIA
In over your head?
Before you dive right in you should have a plan. Choosing the right social network and a strategy for regular content delivery is essential.
Fact: Social media currently accounts for 32% of website traffic.


LEARN WHAT WORKS, THEN REPEAT
Define your wins
Goals could be filling out the contact form, watching a video, making a purchase, or staying on the site for at least eight minutes. These goals help you figure out what your winning traffic channels are so you'll know where to put your dollars.
CUSTOM REPORT DELIVERY
Keep an eye on the store.
You'll look forward to an easy to read weekly report that is custom built, and delivers only the most important information from your website as it pertains to your particular goals.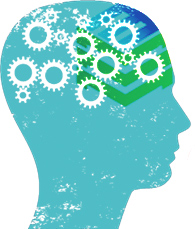 TRAFFIC CONSULTING
Two heads are better than one.
If you are not seeing the traffic you need or you just want to try out some new tools, give us a call. We would love find opportunity in your web business and brainstorm some ideas. It's time to get organized and stay informed on what's happening with your visitors.