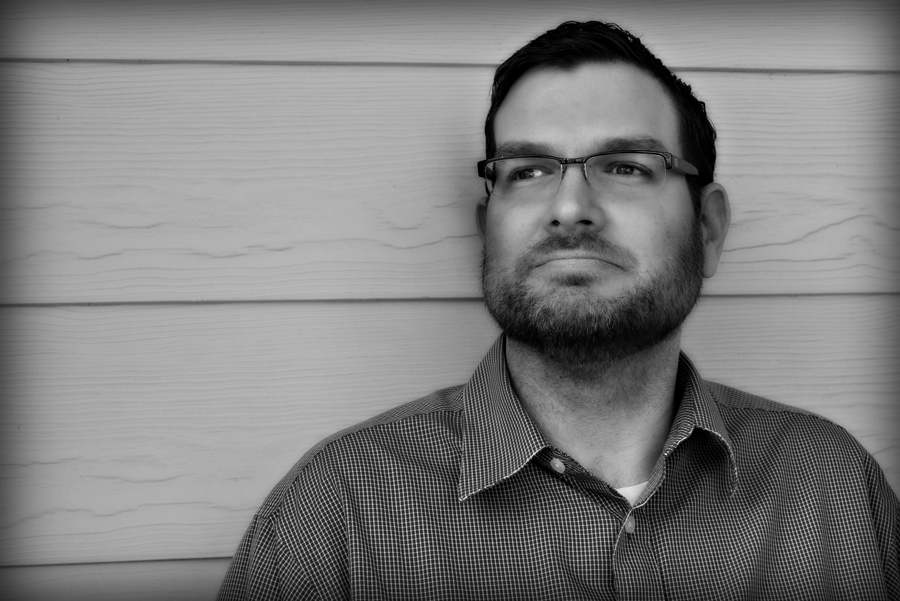 Solid coder. Proud father. Momentum3 rockstar. Michael Martin is chill, easy company. Sitting down with Adrienne Luna, Michael reflects on his past and provides some insight. Oh, did I mention he's really funny?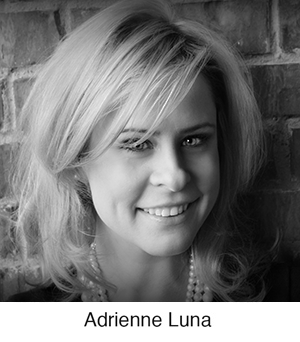 September of last year, it's lunchtime in Tulsa and I'm waiting on Michael Martin to meet me for lunch. Shivering while sipping hot tea, I tell myself I don't have a cold and it's merely allergies. I'll be able to "power through."
After waiting 10 minutes I'm feeling like I can barely keep my eyes open, so I consider putting my head down on the table for a short rest. Absorbed in internal dialogue, I convince myself napping in a restaurant is perfectly acceptable in both business and social situations. "Come on, no one will even notice."
"Hey – Sorry I'm late." Looking up, I see a tall, bearded man in glasses sit down, wearing the most purple of purple shirts ever created. My eyes feel heavy-lidded, so I try opening them up while smiling, thinking my face probably has a Jim Breuer quality to it. "Just sip more tea, Adrienne. You'll be fine." Michael and I easily settle into a chat and I quickly discover he is smart, good-hearted and very funny. He has an intuitive communication style and laughing eyes which gives him a look of continuous amusement.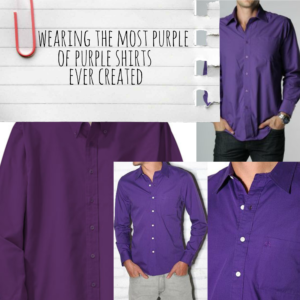 Michael tells me about his childhood in Louisiana. I listen in horror as he tells me about the time he knocked out his two front teeth in 7th grade. He thought it was a good idea to run and jump onto a folding, metal chair while trying to dunk a basketball. "My teeth left permanent marks on the gym floor." He nods his head, "Of course, it was on a Sunday so my dad had to find the local dentist who was on a tractor out in his field." Cringing yet delightfully amused, I listen to Michael tell his story. He finishes, "Yeah, he fixed my teeth wearing dusty overalls."
The conversation continues, "So tell me about millennium three." Michael raises an eyebrow with great speculative curiosity as he waits for my reply. I tilt my head and out comes a light chuckle. Sitting up, he shakes his head, "Oh, I mean momentum three!" We share a good laugh and for a while, I completely forget about my "allergies."
Michael tells me he greatly enjoyed his time in college at Louisiana Tech University, where he earned a Bachelor of Science in Computer Information Systems. Setting off an impressive career, Michael worked in the Dallas area eleven years before settling in Oklahoma several years ago. We were thrilled last April when Michael decided to join the Momentum3 team, bringing over 17 years of application development experience, having worked for stellar organizations in a variety of industries.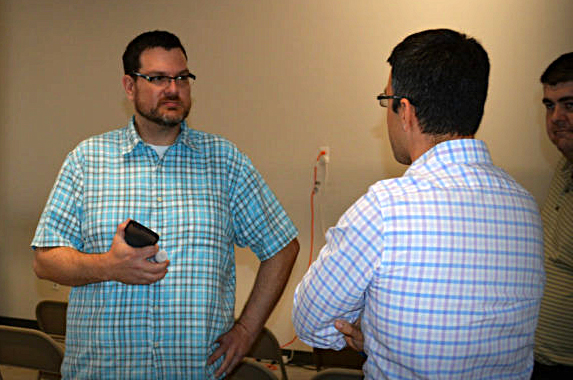 Tell me about your earliest beginnings with technology.
My first memory of a computer is of my friend showing me star constellations on his Commodore back in the 80s. Santa brought me a Commodore 64 the following Christmas. I fell in love with "making the computer do something" with code. In high school, I wrote a program that replicated our report card on a dot matrix printer for a buddy who wasn't doing so well in some of his classes. Unfortunately, we made the grades a little too unrealistic and his Dad brow-beat him into a confession. After high school, I ended some soul-searching and major-switching with a degree in CIS. I should also mention that my older sister earned a degree in computer science (3.9 GPA!) and had a huge influence on me when I was young and clueless.
You've had quite an impressive career, tell me a little about that.
I've been a (mostly web) developer on the Microsoft stack for over 16 years and I've worked with a wide variety of companies before landing at Momentum3. From startups to Fortune 500 companies, and radio stations and non-profits to large retailers and mortgage companies. I've had the good fortune of working with many talented and interesting people throughout my career and I'm excited about continuing that trend at M3!
In your opinion, why do you think it can all go wrong?
I believe it's a mistake not to include developers early in a solution discussion. This is why I despise the mythos behind the term "code monkey." In the words of the famously mistreated elephant man, "I am not an animal!" In some larger organizations, I've seen technical designs handed to developers without ever discussing the "why." That is an important thing for a developer to understand – the why part. They may be able to suggest a simpler solution or add more value when developing an application if they know the true needs of the business.
By the same token, I think the tendency for developers is to get deep into the weeds and lose sight of the business problem they're actually solving. It's easy to get stuck trying to figure out a technology problem when another approach or idea may be just as effective. There are times when you need to take a step back and ask, "What's the problem we're trying to solve here?" It's ultimately about the business, stupid!
Wait – not you, of course.